When you're on the lookout for Fisher and Paykel appliance repair, you'll find everything you need at All Bergen Appliance Service. We're delighted to include Fisher Paykel appliance repair among our many offerings. While many people are not familiar with this particular brand, our team of EPA-certified technicians is well aware of the nuances that set Fisher and Paykel appliance repairs apart from other residential makes and models. We're also licensed and insured to provide you with worry-free Fisher and Paykel appliance repair service. So don't settle for anything less when it comes to protecting the performance of your home appliances. Call us today to book your appointment for Fisher & Paykel appliance repair!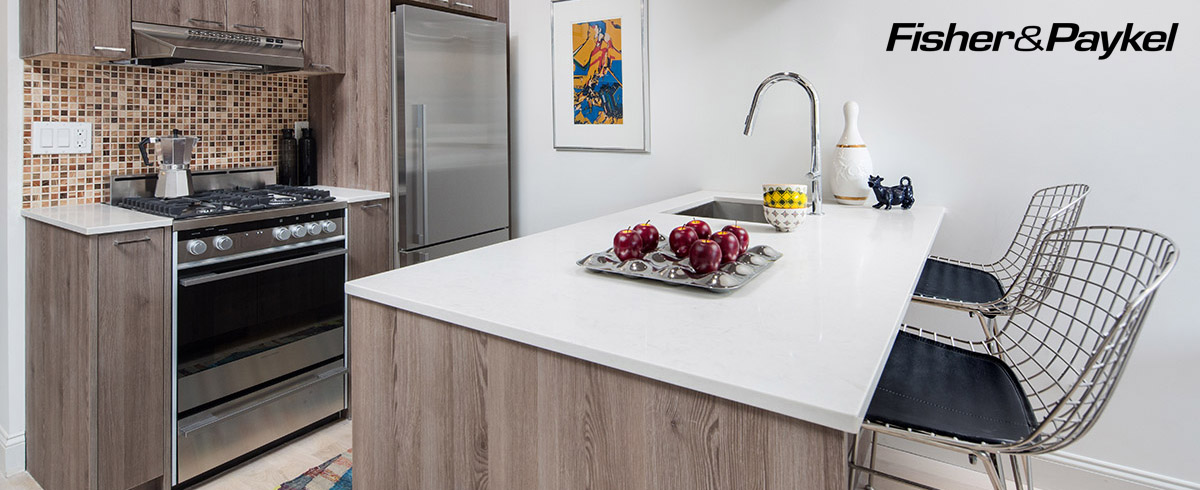 At All Bergen Appliance Service, we never stop training to keep our appliance repair skills current and sharp. That's why we're able to step up to jobs like Fisher Paykel appliance repair, which a lot of other technicians aren't willing to touch. We're ready for the challenge, all thanks to our ongoing education and 40 years of hands-on expertise. You can rely on us for both kitchen and laundry Fisher and Paykel appliance repairs, including:
Fisher Paykel dishwasher repair
Fisher Paykel washing machine repair
Fisher Paykel dryer repair
Fisher Paykel refrigerator repair
Fisher Paykel oven repair
Once we've had a chance to thoroughly examine and diagnose your ailing appliance, we'll get right to work on explaining the issue and moving forward with your Fisher and Paykel appliance repair. Because we specialize in this premier brand, we've helped countless Bergen County-area homeowners with similar situations. You can feel confident your unit will receive expert care in the hands of our Fisher & Paykel appliance repair technicians.
DCS by Fisher & Paykel Appliance Repair
In addition to servicing Fisher & Paykel appliance repairs, we're also available to help with the company's DCS models. As Fisher & Paykel's professional series cooking appliances, DCS (Dynamic Cooking Systems) offers everyday food enthusiasts a more innovative cooking experience at home. Nevertheless, even these appliances are still susceptible to occasional problems. If you're having trouble with a DCS model or you've noticed a drop in performance, contact us for expert answers on DCS by Fisher and Paykel appliance repair. We can be there shortly to get your appliance repair issues resolved.
You have a lot invested in your home's appliances. When it's time to hire a technician, it just makes sense to turn to one of Bergen County's most knowledgeable and experienced Fisher Paykel appliance repair companies. Make the call today to All Bergen Appliance Service. From Fisher and Paykel's standard line to their DCS models for professional-grade cooking, we have you covered. Give us a call today!