Is your dryer acting up? Does your clothing come out of the dryer still damp? Is your dryer making a strange noise? If you're experiencing problems with a dryer that isn't working at its best, don't throw in the towel. Buying a brand-new model can cost you hundreds of dollars and may be unnecessary if a simple dryer repair is all you need! At All Bergen Appliance Service, our appliance repair professionals have over 38 years of experience performing dryer repairs of all magnitudes. Our staff is fully licensed, and we stay up-to-date on our certifications and training to make certain you can get the precision washer-dryer repairs and flawless results you deserve. When you need home washer and dryer repair service in and around Bergen County, we're the pros for the job. Whether you're interested in GE dryer repair or Maytag dryer repair, feel free to give us a call today!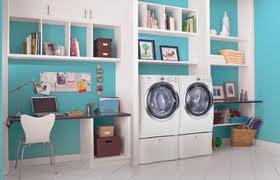 Dryer repair service from All Bergen Appliance Service is a fast and easy solution. Regardless of what seems to be ailing your gas or electric dryer, we have the years of experience, extensive training, and in-depth expertise to give you the washer-dryer repair service you need. Our skilled technicians can save you from the hefty cost of total dryer replacement, and our expert workmanship will have your dryer working like new in a relatively short period of time. And if you're spending hours trying to figure out the technical jargon of a dryer repair manual, forget about it: the mechanisms that operate a dryer are far too complicated for a novice to perform precise repairs. When you want effective clothes dryer repair for your home, let the pros at All Bergen Appliance Service tackle the job. We're equipped to handle a full range of dryer repairs, including both gas and electric dryer repair service, and our efficient technicians will have your appliance back to working like new in no time! Call our washer and dryer repair experts when your dryer:
Is overheating
Is making troublesome noises
Will not tumble
Will not dry
Will not start
Or is experiencing additional performance concerns
If you're dealing with any of the above dryer issues, call All Bergen Appliance Service for help! We're equipped to handle just about all major makes and models, so from Maytag dryer repair or GE dryer repair, you'll be in good hands. For gas dryer repair, you can rest assured that our professionals are fully qualified to perform complete repairs while keeping your home and your family safe from potential hazards like gas leaks and fires.
With our affordable rates, excellent workmanship, and fantastic customer service, we're your go-to team for dryer repairs of all shapes and sizes. In fact, we're able to provide same-day service in most cases. We offer a minimum 90-day warranty on all of our labor and parts, so you can rest assured that you're receiving quality craftsmanship that will last. Our skilled technicians are committed to getting the job done right the first time, so you won't need that dryer repair manual ever again. Call All Bergen Appliance Service for clothes dryer repair now!